Breaking News!
Texas School is pleased to announce three exciting seminars on the Saturday before Texas School.  These full day seminars are open to everyone for the low price of $97, but if you are attending Texas School in 2018, the price for the full day is only $47.  The seminars are on Saturday April 21st, the day before Texas School begins.   All seminars will run from 10:00 AM to 4:00 PM CDT.

Renaissance Hotel
15201 Dallas Parkway
Dallas, TX 75001    
Saturday, April 21st, 2018
10am to 4pm
SOLD OUT!
Print Competition Boot Camp
Hosted by Mark McCall

"What are the Judges looking for"? Sounds familiar, right? Follow Mark McCall's journey into the often scary world of PPA Print Competition. Learn the tricks that have brought him success in PPA/IPC Print Competition.
We'll turn the 12 Elements on its head and give you Mark's version of the 12 Elements that will shake up everything you've been taught. This is real life, not just words on paper.
You'll leave with the knowledge and confidence to get those print merits…and get them regularly.
You'll learn:
*One type of image almost always merits. Find out what it is and how to create it.
*Two subjects are usually better than one, find out why.
*See Mark's SECRET WEAPON he uses in almost every competition piece he enters.
*One thing will drive down the score of any competition print. Find out what it is and how to avoid it.
*Learn how to squeeze an extra point or two by paying close attention to an overlooked area…the mat!!!
*Different Levels of Competition
*See the Juror's Charge, the video every Juror must watch before sitting on a panel.
*Storytelling goes a long way. Learn to tell or create a story within your image that can make a less-than-perfect image score much higher. PPA ranks Story Telling as #12 on the list of 12 Elements, but Mark has it ranked #2!!! See the completely new 12 Element List!
*Find out what type of paper to use with what type of image.
*What mounting material?…yes, it makes a difference.
*Learn about printing, subject matter, where to find inspiration and most importantly, learn what the judges are looking for and what they'll ding you for.
*Learn to use PPA's own rulebook in your favor to earn the coveted Photographer of the Year Award.
*Entering client work vs shooting for Competition. Which is better? The answer will surprise you.
*Printing your work vs entering digitally, which is better? Another shocking answer!
*Hear a few of Mark's funny print competition stories….real things that have happened in Print Competition.
Saturday, April 21st, 2018
10am to 4pm
SOLD OUT!
Lightroom – The Basics!
Hosted by Guy T. Phillips
"What's that button do?" "What's a catalog?" "How do I do that?" Is there an easier way?" These are questions asked all too often in the early stages of working in Lightroom.
Instructor Guy T Phillips is here to help you answer these and many more! This course is all about understanding what Lightroom can do for you so you can do more. Learn what makes up a productive workspace and build time saving presets to help your workflow. Discover the key components that can improve each image and identify shortcuts that increase your efficiency.
Before the class is over, you'll not only know the answers to your original questions – you'll have a day-to-day workflow that works for you, your style and your studio. Come with an open mind and leave with knowledge that will change your business – and your life!
Note: Bring your computer with the latest version of Lightroom installed! This is definitely "hands-on"!
Upon completion of this course, you will be able to:
1. Understand the elements of a productive workspace
2. Effectively control the panels within each of the common modules
3. Use key components to improve every image
4. Build time saving Import, Library, Develop and Export presets
5. Identify keyboard shortcuts that will make you more efficient
6. Develop the steps of a day-to-day workflow of your own
7. Locate additional resources to improve your skills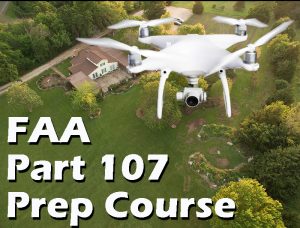 Saturday, April 21st, 2018
10am to 4pm
SOLD OUT!
FAA Part 107 Prep Course
Hosted by Robert & Kathy Norwood

Drones are a hot item with photographers today! But unlike most aspects of photography, drone photography requires a government license. This course will teach photographers the rules and regulations required by the FAA to successfully pass the Part 107 FAA exam.
Capt. Robert N Norwood has been a pilot with American Airlines for 30 years. He holds an ATP with type ratings on B-777, B-767, B-757, MD-11, and B-727. With over 36 years of aviation experience, Robert has successfully navigated the ins and outs of the FAA regulations and test taking.
We will cover the 5 main subject areas of the test. This include regulations, airspace classifications and operating requirements, weather, loading and performance, and drone operations.
A sample test will be administered to prepare the participants to take the Part 107 exam upon completion of this course.
SOLD OUT!