Breaking News!
Texas School is pleased to announce four exciting seminars on the Saturday before Texas School.  These full day seminars are open to everyone for the low price of $97, but if you are attending Texas School in 2019, the price for the full day is only $47.  The seminars are on Saturday April 27th, the day before Texas School begins.   All seminars will run from 10:00 AM to 4:00 PM CDT.

Renaissance Hotel
15201 Dallas Parkway
Dallas, TX 75001    
Saturday, April 27th, 2019
10am to 4pm
Lightroom and Photoshop
Hosted by Julieanne Kost

Julieanne Kost will be returning to Texas School of Professional Photography on Saturday April 2th for a full day pre-con class on Photoshop and Lightroom.
Lightroom Classic's Library and Develop Module – Insider Secrets!
In this information–packed seminar, join Adobe's Principal Evangelist, Julieanne Kost as she demonstrates first hand why capturing the image is only half of the photographic equation. Discover what goes on under Lightroom's hood when it comes to importing and organizing images, working with collections and virtual copies, and saving culling and sequencing shoots. Then learn how to quickly elevate your photography by making subtle adjustments using the most powerful, flexible, nondestructive global and local editing tools and techniques. Finally, Julieanne will show you how to increase your productivity by creating custom default processing settings, use profiles, and saving presets in order to to quickly apply these effects to multiple images.
Unlocking Photoshop CC to Expand Your Creativity
If you're tired of weeding through hours of tutorials trying to find practical Photoshop techniques, little known features, and hidden gems that are relevant in your work, then this class is for you. Geared towards intermediate to advanced Photoshop users, Julieanne Kost will walk you through a combination of new features as well as time-tested techniques to help you gain efficiency and reach your creative vision. If you're looking to deepen your Photoshop skills and unlock the power of image editing to take your Photography to the next level, then this seminar is for you.
Saturday, April 27th, 2019
10am to 4pm
Print Competition Boot Camp
Hosted by Mark McCall

"What are the Judges looking for"? Sounds familiar, right? Follow Mark McCall's journey into the often scary world of PPA Print Competition. Learn the tricks that have brought him success in PPA/IPC Print Competition.
We'll turn the 12 Elements on its head and give you Mark's version of the 12 Elements that will shake up everything you've been taught. This is real life, not just words on paper.
You'll leave with the knowledge and confidence to get those print merits…and get them regularly.
You'll learn:
*One type of image almost always merits. Find out what it is and how to create it.
*Two subjects are usually better than one, find out why.
*See Mark's SECRET WEAPON he uses in almost every competition piece he enters.
*One thing will drive down the score of any competition print. Find out what it is and how to avoid it.
*Learn how to squeeze an extra point or two by paying close attention to an overlooked area…the mat!!!
*Different Levels of Competition
*See the Juror's Charge, the video every Juror must watch before sitting on a panel.
*Storytelling goes a long way. Learn to tell or create a story within your image that can make a less-than-perfect image score much higher. PPA ranks Story Telling as #12 on the list of 12 Elements, but Mark has it ranked #2!!! See the completely new 12 Element List!
*Find out what type of paper to use with what type of image.
*What mounting material?…yes, it makes a difference.
*Learn about printing, subject matter, where to find inspiration and most importantly, learn what the judges are looking for and what they'll ding you for.
*Learn to use PPA's own rulebook in your favor to earn the coveted Photographer of the Year Award.
*Entering client work vs shooting for Competition. Which is better? The answer will surprise you.
*Printing your work vs entering digitally, which is better? Another shocking answer!
*Hear a few of Mark's funny print competition stories….real things that have happened in Print Competition.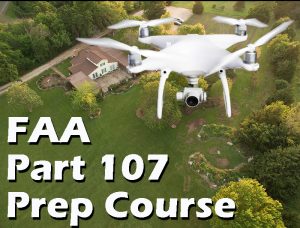 Saturday, April 27th, 2019
10am to 4pm
FAA Part 107 Prep Course
Hosted by Robert & Kathy Norwood

Drones are a hot item with photographers today! But unlike most aspects of photography, drone photography requires a government license. This course will teach photographers the rules and regulations required by the FAA to successfully pass the Part 107 FAA exam.
Capt. Robert N Norwood has been a pilot with American Airlines for 30 years. He holds an ATP with type ratings on B-777, B-767, B-757, MD-11, and B-727. With over 36 years of aviation experience, Robert has successfully navigated the ins and outs of the FAA regulations and test taking.
We will cover the 5 main subject areas of the test. This include regulations, airspace classifications and operating requirements, weather, loading and performance, and drone operations.
A sample test will be administered to prepare the participants to take the Part 107 exam upon completion of this course.
Saturday, April 27th, 2019
10am to 4pm
The Business of Headshots
Hosted by Gary Hughes

Join one of the foremost headshot photographers in the industry as he shares the secrets of how he and his wife and partner, Julie, have created a thriving photography business by standing in the shallow end of the pool and working an underserved market.
Learn marketing and pricing strategies as well as some of the techniques Gary uses to create his signature images. From beginner to expert, this program will educate, entertain and equip every attendee to take advantage of this exploding market in professional photography.
You Will learn:
Marketing for headshots
How to bid on large headshots jobs
Pricing structures that will increase you booking rate
Lighting and posing techniques that work every time
How to get great expression from a relaxed subject