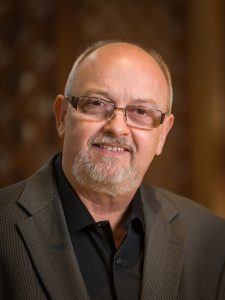 John E. Wilson
Fort Worth, Texas
johnwilsonstudio@me.com
www.johnwilsonstudio.com
Why You Should Take This Class:
This class is a "Stress Free", hands on workshop, facilitated by a patient instructor
Students will learn to use the tools, and multiple methods, needed to enhance, correct and polish their images…saving time and money!
You will learn "Real World", everyday techniques used by the best Photoshop users. From Basic to Intermediate assignments…some advanced as well.
A.B.C.'s of Photoshop
John Wilson
Course Number: 36
Level: Beginning
This course is designed for the person with little or no experience with Photoshop, but, you must have general computer skills.
Each student is expected to know computer basics, ( Such as how to Locate, Open, Save, Save As & Move Files, etc.). This is a "Hands On" Basic Photoshop class.
This is not a basic computer class.
Please consider taking a basic computer class before enrolling in this course
A thumb drive will be provided for each student, which contains all project images from the week long class. This thumb drive will belong to the student upon completion of the course.
This class will enable and empower the student to communicate more intelligently with their lab and in house retouchers.